Tee-Shirts and Sweat Shirts -
Pittsburgh, Duquesne Incline, Pittsburgh Steelers !
(Click on Image to See Close-Up View)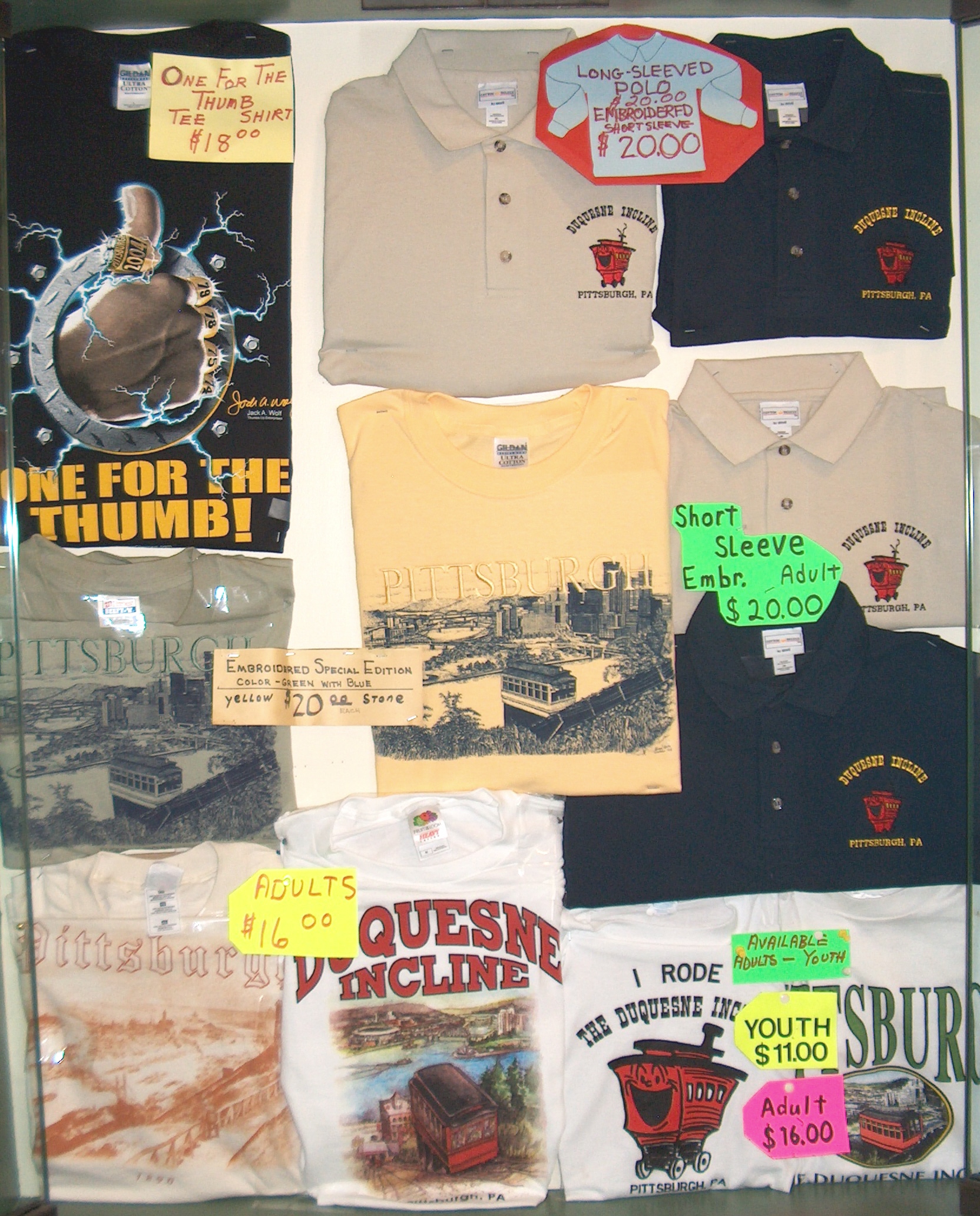 Postcards, Pens, Keyrings, Mugs, "Duke" Incline Stuffed Toy, and oher "Knick-knacks"
(Click on Image to See Close-Up View)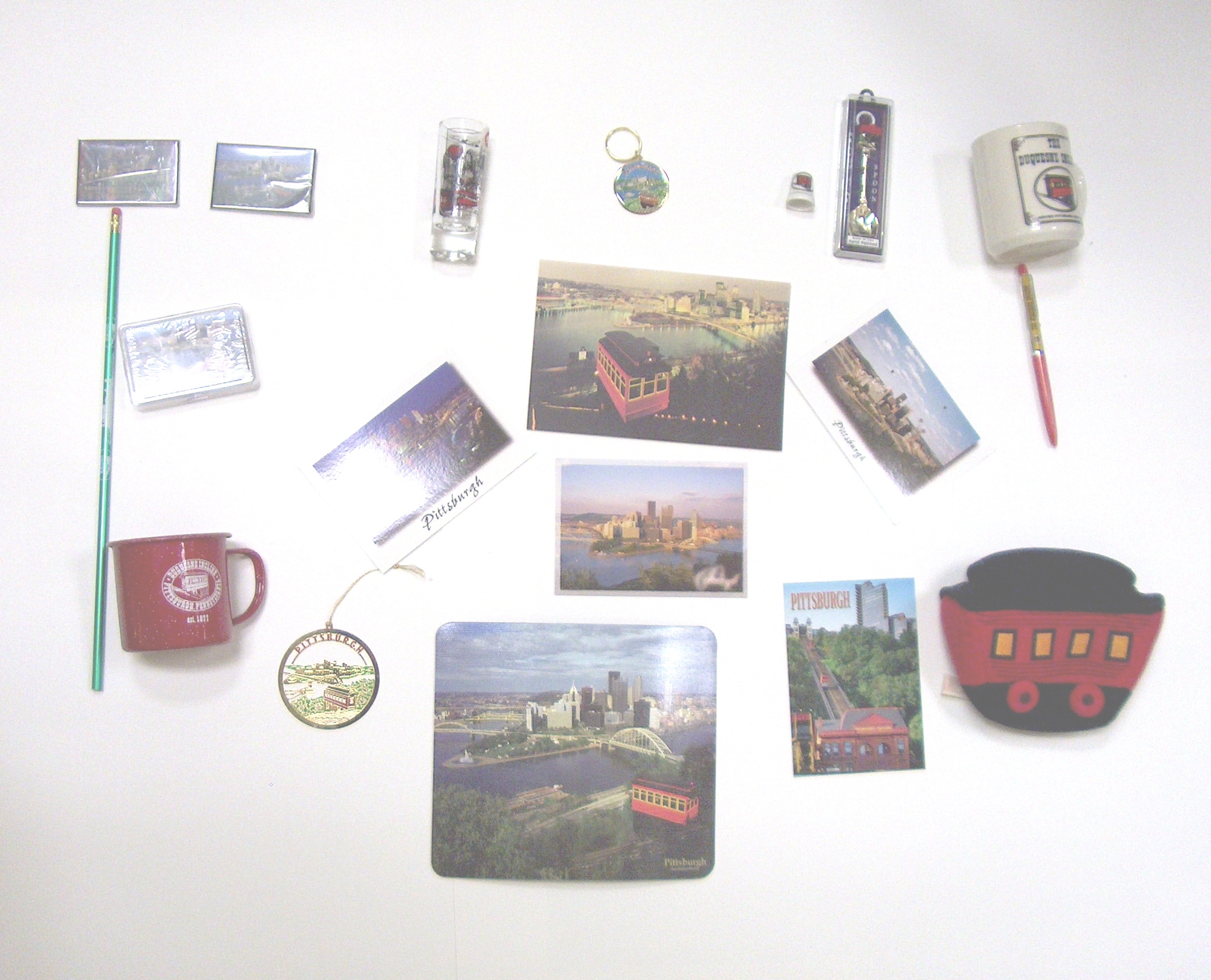 Limited Edition - On Sale Only at Duquesne Incline Gift Shop
"Duke" Incline Soft Bean-Bag Toy
(Click on Image to See Close-Up View)

Soft Toy Replica of Incline Car
as depicted by Cy Hungerford,
long-time cartoonist for the Pittsburgh Post-Gazette
Red, Black, and Yellow Plush Toy
Size: 5 inches by 6.5 inches
Price $15 plus 7 per cent sales tax
Available in person at the Incline Gift Shop --
* During regular business hours, Monday through Friday;
* Friday evening;
* Saturday morning, afternoon, and evening;
* Sunday afternoon;
* Major Holidays - NOT Thanksgiving or Christmas Days;

Other Holidays: afternoon (sometimes also morning and/or evening).

ALSO NOW AVAILABLE BY U.S. Mail, Fax, or Electronic Mail !

---

PAYMENT

CREDIT CARDS NOW ACCEPTED (for purchases of $15 or more).

Also accepted are checks and money orders,
and of course, cash (cash, in-person only).


---


For more information, contact the Gift Shop:
The Duquesne Incline Gift Shop
1220 Grandview Avenue
Pittsburgh, Pennsylvania 15211-1204
U.S.A.
Telephone: 412-381-1665
Fax: 412-381-1943
Electronic Mail: < Duq.Incline@verizon.net >
Internet World Wide Web Site: < http://www.incline.cc >
Directions to Incline *** Free Parking For Incline !
Return to